Omicron Appears To Be Producing More Mild Cases Of Covid-19 So Far. Public Health Officials Are Encouraged—But Cautious
Wed 01 Dec, 2021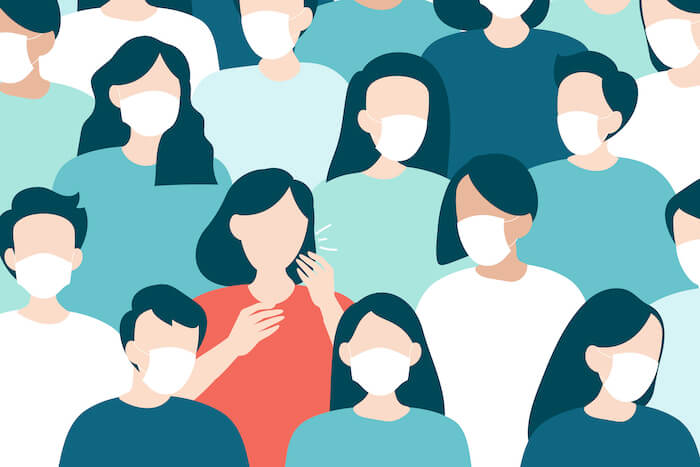 By Grady McGregor
The Omicron variant of COVID-19 has rattled global markets and led countries across the world to enforce new travel bans. But there are some early signs suggesting that Omicron fears may be overblown owing to the mild nature of infections caused by the variant so far.
"Currently, there is no reason for panicking, as we don't see severely ill patients," said Dr. Angelique Coetzee, chair of the South African Medical Association. Coetzee said COVID-19 patients infected with Omicron most often complain of "severe fatigue" for one or two days combined with headaches and body aches before their conditions improve. She said some patients also experience a dry cough or scratchy throat.
The first known Omicron specimen was collected in Botswana early this month, but Coetzee was the first doctor in South Africa to flag the emergence of the variant to local authorities.
Public health experts say it is far too early to make firm proclamations about the severity of Omicron based on Coetzee's early anecdotal data. Coetzee herself explained that the vast majority of the patients she saw were under the age of 40 and therefore less susceptible to severe infections to begin with.
Meanwhile, there is little or no data regarding how many Omicron patients have been partially or fully vaccinated or previously infected with another variant of COVID-19. Experts also don't know how deadly Omicron may be among more vulnerable populations.
Observations from clinicians on the ground are always important, and we lean heavily on them, but we need to be cautious about jumping on early reports that all cases with this variant are mild — Richard Lessells November 27, 2021
The World Health Organization (WHO) urged caution in assessing whether the Omicron variant makes COVID patients as sick as past strains. On Sunday, the agency said it is "not yet clear" whether Omicron is more transmissible or severe than previous variants like Delta. The WHO also said it may be "days or weeks" before more credible data emerges regarding the variant.
But emerging reports about Omicron producing mild cases—at least so far—is encouraging news to public health experts globally.
"The early information about severity of illness is reassuring," says Catherine Bennett, chair in epidemiology at Deakin University in Australia. "So far, we're not hearing anything to really alarm us."
In Israel, which banned foreigners from entering its borders for two weeks from Sunday owing to the new variant, health officials said they were concerned about early reports regarding the potential for Omicron to be highly transmissible but optimistic about its potentially producing less severe infections.
"If it continues this way, this might be a relatively mild illness compared to the Delta variant, and, paradoxically, if it takes over, it will lead to lower infection rates," said Dror Mevorach, head of the coronavirus department at Hadassah University Hospital Ein Karem.
For now, Bennett says, the world needs to keep its focus on the Delta variant, currently the predominant strain of COVID-19 globally. Getting vaccinated and boosting populations remains the key way to limit the spread of the virus and make it less lethal, she said.
"If it turns out Delta does have more severe illness than the Omicron, we don't want to take our sights off Delta and then find out that [Omicron] is quite benign," Bennett says. "If it causes less severe illness [than Delta], that's a big relief."
Become a
member
Join NAMD Today!
Get Fantastic Benefits and Services!
You'll get a one-year membership with full benefits.
Join now
More Events
Mon., October 25, 2021, 11:00 AM
Sun., August 8, 2021, 1:00 AM
VIEW ALL EVENTS